Prepare yourself for some of the most advanced healthcare available. Forget what you think your body is capable of and explore what is truly possible!
Treatment Sessions are far from the standard "crack and crack"-type of healthcare you get with most chiropractic offices. Each visit is an exploration of structural, chemical and mental aspects that can bring about the most optimal state of wellness possible.
Your body is composed of more than just its physical state of muscle, bone, and organs. It is also a complex system of subtle planes of matter that vibrate on a subatomic level. These vibrations act accordingly based on what the body is exposed to physically and subconsciously.

Structural

Chemical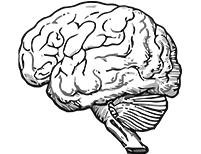 Mental
Treatment sessions consist of accessing the body on higher levels of vibration and intensity. The dynamic of the sessions help the body optimally recognize itself and its imbalances so it can heal much more efficiently. When higher vibratory frequencies are addressed, the body can fix itself faster and stay fixed for longer periods of time, and with less effort. The goal is to allow your body to adapt to its external environment and express a higher state of health without having to rely on medicine, supplementation or rehabilitation.
Treatment sessions utilizes quantum mechanics, Eastern medicine, Homeopathy, Applied Kinesiology, Chiropractic and supplementation, while identifying six realms of the body: physical, chemical, structural, emotional, electromagnetic, and consciousness.
The key to optimal physical health is to not only look at the physical state, but the emotional and subatomic (consciousness) states as well. We now know that the body is multidimensional. By combining quantum mechanics, Eastern medicine, Homeopathy, Chiropractic and supplementation, we are now able to address the higher vibrational fields of the body to attain a complete and optimal state of health and wellness.
Dr. Amicay focuses on the cause of your problem by treating YOU, not the disease. He treats people with many conditions including:
Structural Orthopedic Symptoms:
Neck & Back Pain
Extremity Pain
Tendonitis
Arthritic Pain
Fibromyalgia
Restless Leg Syndrome (RLS)
Herniated Disc Problems
Neurological Symptoms:
Headaches (Tension, Migraines, etc.)
Numbness & Tingling
Sciatica
Tremors
Dizziness
Emotional Disorders:
Insomnia
Anxiety & Depression
ADD & ADHD
Addictions
Digestive Disorders:
Stomach & Abdominal Pain
Constipation & Diarrhea
IBS & Ulcerative Colitis
Acid Reflux Disease & Hiatal Hernia
Nausea
Respirator, Ear, Nose, & Throat:
Common Cold & Flu
Sinusitis
Sore Throat & Cough
Bronchitis
Allergies & Hidden Food Sensitive's
Tinnitus (ringing in the ears)
Asthma
Breathing Problems
Other Conditions:
Autoimmune Disorders (MS, Lupus, etc.)
Hormonal Disorders (Thyroid, Adrenal, etc.)
Blood Sugar Imbalances
Fatigue (mild & severe)
Hypertension
Weight Problems
Kidney Problems (Stones, Gout, etc.)